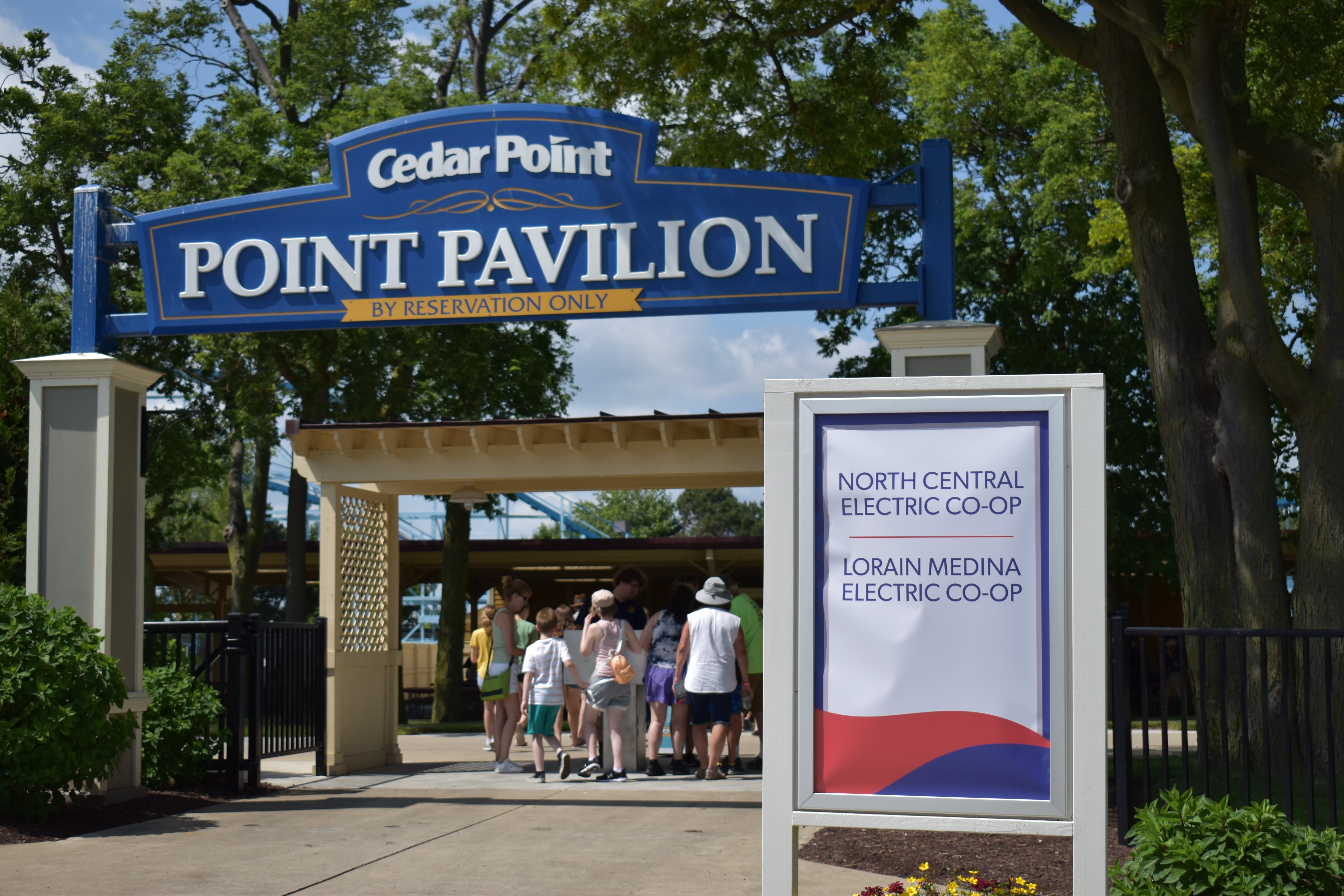 TICKETS ARE ONLY AVAILABLE UNTIL JUNE 8, 2022
Lunch will be available from 1:30-3 at Point Pavilion.
2022 Member Appreciation Day
HEADING BACK TO AMERICA'S ROLLER COAST!
We're excited to bring back a day of fun and thrills for the whole family this summer with our second annual Member Appreciation Day at Cedar Point on Sunday, June 26.  This event will be held with NCE's sister cooperative, Lorain-Medina Rural Electric, located in Wellington, Ohio.
There is no cost increase for members, who can purchase up to four discount tickets for the day at $25 apiece. Each ticket includes a catered lunch, served at the park's Point Pavilion, free parking, and the option to purchase return tickets at $20 for entrance to the park on any other day of the season (AFTER June 26.  See ticket for details. This is a Cedar Point deal. Please contact them for more info). Additional tickets over the four can be purchased for a higher price.
To purchase tickets, please visit www.cedarpoint.com/affiliate and enter the username CPNCEC and the password ncec (username and password are case sensitive). These tickets will ONLY be available through June 8. Please have your NCE account number ready to enter as the "gift code" when prompted, which will secure your discounted tickets and reserve your spots for lunch.
IF YOU HAVE A ZERO AT THE BEGINNING OF YOUR ACCOUNT NUMBER, DO NOT ENTER THIS ZERO WHEN PURCHASING YOUR TICKETS. 
Members who already have a season pass with Cedar Point must still log in and reserve up to four free meals for the day. You will also need to enter your NCE account number to do this as well.
See you June 26, 2022!